Celebrating 100 Years
of the
Behselich Family Farm
with a
Century Farm Celebration
and Family Reunion

at the
Behselich Family Farm
on
Saturday, July 20, 2013
from
12:00Noon until 8:00 P.M.
at
The Behselich Family Farm

5727 County Road A
Pittsville, WI 54466

When you arrive, please be sure to stop and register at the registration table!


Come back to the farm Sunday morning for a Catholic field Mass to be said by Father Esser, son of Agnes(Behselich) and Peter Esser!
Mass time is tentatively set for 10:00 A.M.under the big tent
at the
Behselich Family Farm!


Lots of fun activities for the kids and adults alike!

There's the big red barn, which has housed dairy, swine, and poultry, which has seen it all and stood strong through it all!

Tour the big old barn, with part of the original barn, built around 1915 still standing!

Marvel at the big barn's hayloft that has stored hay for many, many animals over the years and is still in use today!

See the chicken coop built around 1915 and the machine shed added to the farm in the late 1930s!

Take a glimpse into the specialty built swine barn built in 1973 to house hogs and is still in use today!

Tour the grain bins which were added to the farm's legacy from 1978 – 1981

See the 75 foot grain leg that towers over the farm adorned with a lit up white star!

Walk where your ancestors have walked 100 years ago!

Imagine how different life was back then, and how without their hard work and sacrifice, we would not

be here today!
Horse Drawn Wagon Rides!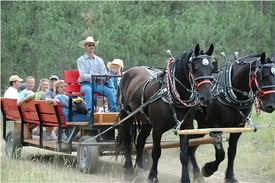 Bouncy Houses!
Petting Zoo!


Meat, Drinks, Plates, Silverware, Cups, and Napkins
will be provided!
PLEASE BRING A DISH TO PASS!
There will be tables and chairs, picnic tables, and authenic haybale seating! Feel free to bring a lawn chair
if you would like!

Monetary donations will be accepted for those who wish to assist in financing the Century Farm Celebration and can be sent to the farm's address which can be found here: www.behselich100years.com/page7.php